Our Search Marketing Team had the opportunity to attend this years SMX Advanced conference in Seattle on June 2nd and 3rd. This was the first SMX conference I have attended and I highly recommend putting next years event on your calendar.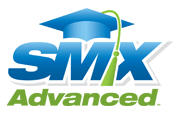 Usually I attend conferences that focus primarily on Internet Marketing entrepreneurial ventures, so I really didn't know what to expect. During the first day of the event, I quickly realized that this event had a diverse group of attendees. There were SEM and SEO professionals from agencies, corporations, as well as consultants, affiliates and entrepreneurs.
There was a ton of information from some brilliant minds in search and there was one topic that really stood out for me from those 2 days of intense sessions.
"It's an Ad Group – Not a Keyword Group" – This concept was presented by Craig Danuloff of Clickequations (now Acquisio).
The moment I heard this it was an ah-ha moment.
Craig discussed the importance of understanding the intent behind search queries and how ads should be written to match those queries. We often have a tendency to group keywords together and then … as an after thought create ad copy. So it's not a question of how many keywords should be in an ad group, the importance lies on will queries on those keywords be served with relevant ads!
Thanks again Craig for opening my mind and seeing ad group creation from a totally new perspective!
Wish you the best,
Robert Avila